Temperature Control News
Fabrics, and how we join them together, continue to evolve. Ian Collins, Product Manager and Strategic Account Manager, West Controls Solutions, looks at the process of temperature control – one of the key factors that can deliver successful seam sealing and thermal bonding in textiles.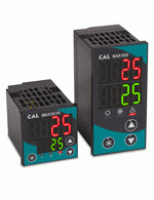 West Control Solutions, has launched MAXVU – a compact controller that can be set up in one minute for many packaging, food and beverage and textile industry applications.
Copyright © 2021 West Control Solutions